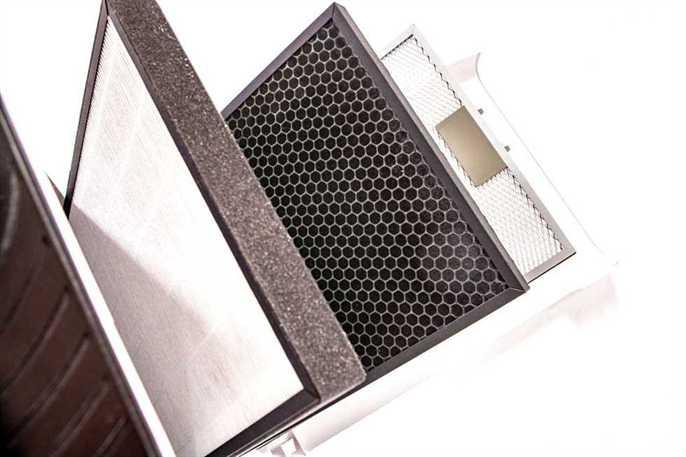 Do you ever notice that as you walk down the street, you come across a range of unpleasant, chemical-laden smells? When you get home from a long day, you want the air in your house to smell much fresher than the odours you encounter outdoors. Think about how much time you spend inside (especially since the outbreak of COVID-19) and it may become apparent that the quality of your air is important to you; The Lung Association found that Canadians are indoors up to 90% of the time. To improve the air you breathe at home, it's worth investing in whole home air purification.
Some might argue, but there are no cars or factories inside my house, so I know the air is pollution-free! It's actually the opposite. Outside, you're exposed to fresh air that cycles freely, even when you're near polluting vehicles and buildings. Inside, you breathe the same air all the time. Air purification is especially important for those with respiratory issues – polluted indoor air can result in the development of asthma, lung infections, and lung cancer. If you breathe in contaminated air, you may notice the following symptoms: skin irritation, coughing, sneezing, congestion, shortness of breath, fatigue, dizziness, and nausea. How do you reduce the pollution and contaminants that linger inside your home? You'll need a purification system.
First, let's distinguish between single room purifiers and whole home air purification. The difference is where they are installed and how much air they can purify. A small filtration unit doesn't have the capabilities to filter out all airborne particles, viruses, and chemicals that whole home air purifiers do. Whole home air purification involves a filter that attaches to your HVAC system to cycle clean air throughout the home. The air in your home is not an isolated system – it circulates through the entire home, directed by your HVAC system to maintain a constant temperature. Therefore, there isn't much point in concentrating your filtration in one area; you'll be exposed to pollution in all the other rooms.
Many homeowners choose a single purification unit because it's more affordable. But if you're investing in air purifying at all, don't you want to get the most out of your money? You might put one in your bedroom and enjoy sleeping at night with filtered air – but these benefits are lost once you step into the hallway. Those who are seeking air purification to alleviate their allergies and asthma will notice respiratory symptoms flare up once they leave that selected room.
Air filters come with a bonus: they filter out dust and debris that can damage your HVAC system, also. Over time, particles build up in your unit and cause harm to its components. This can lead to frequent repairs or a complete replacement. If you are hesitant to purchase filters because of their cost, consider how much you'll save in maintenance fees.
Once you decide on whole home air purification, how do you determine which filter is right for your HVAC system? The type of filter that you need depends on the circumstances in your home; a few factors are the number of pets you have, the size of your ducts, and your type of HVAC system. Another consideration is how much filtration you need – if you have allergies or asthma, then a stronger filter is better.
There are several kinds of filters to choose from, each with their own strengths and weaknesses. A MERV (minimum efficiency reporting value) rating indicates how well it can remove small particles, so that''s worth taking note of when you're out shopping for one. If your house has odours from pets or cooking, then activated charcoal filters are a solid choice. A charged media filter attracts particles with its static. For heavy-duty filtration, HEPA filters trap air particles larger than 0.3 microns; they're typically used in hospitals due to their capability to remove bacteria and germs. Before purchasing a filter, it's important to check the specifications of your system. A filter that is too non-porous can restrict airflow and damage your unit. Make sure to replace your filters every three months so that they operate at maximum efficiency.
At Provincial Heating and Cooling, we offer an air purification system in Winnipeg. Our technicians can help fit your HVAC system with the right filter. You're only one phone call away from breathing purified air in your home. Contact us today to learn more about whole home air purification.