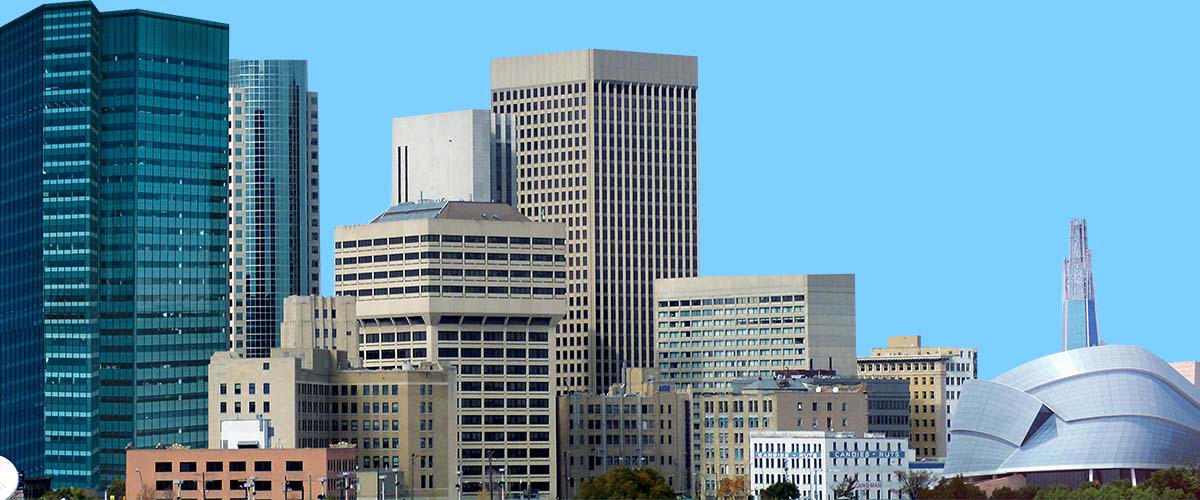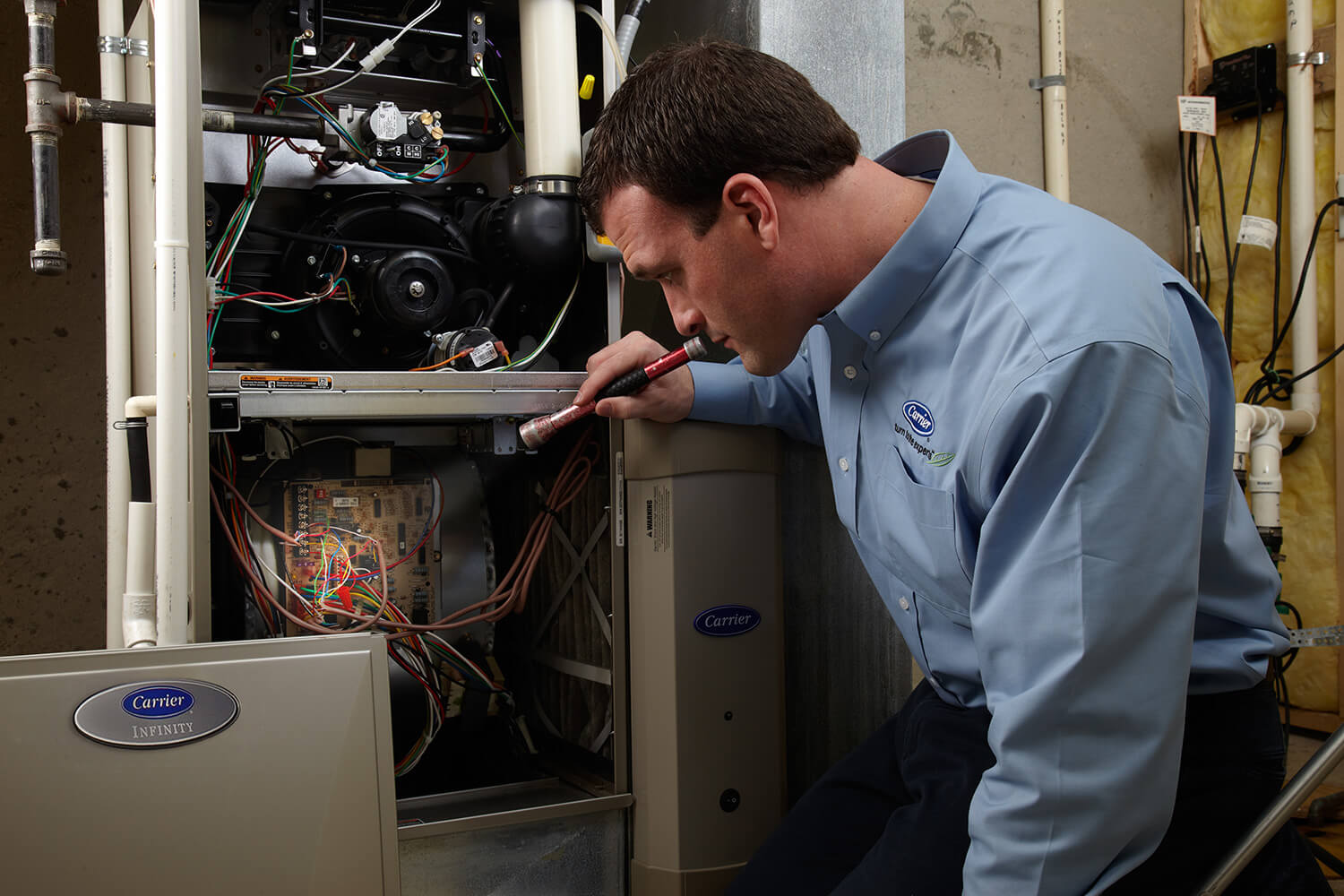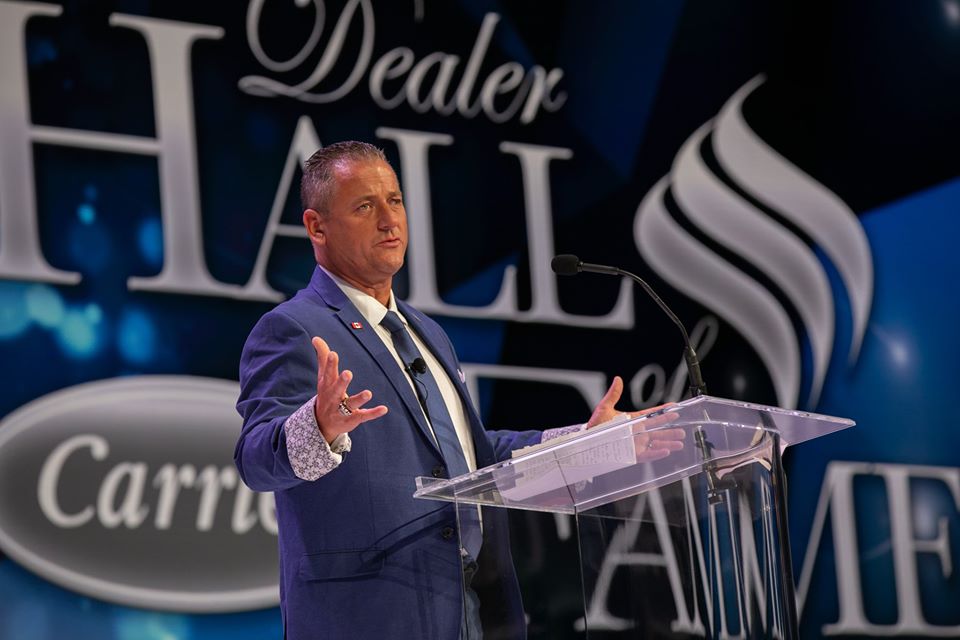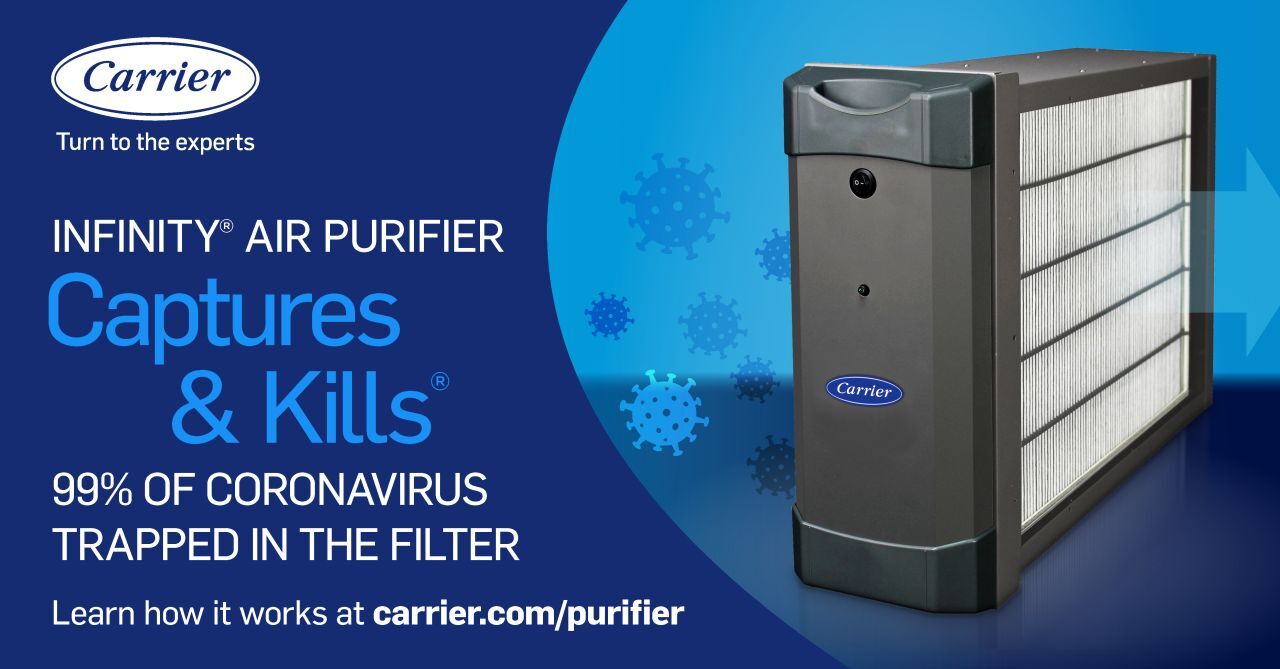 Intro Slide
Heating Repair in Winnipeg
Need Immediate Help?
Contact Us Today! DHoF Awards
2020 Dealer Hall of Fame Inductee
and 7x Recipient of the Carrier Presidents Award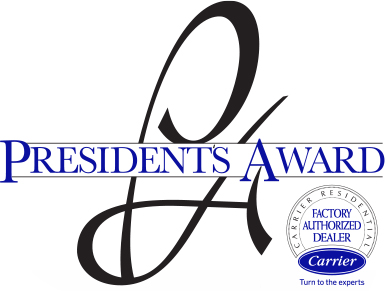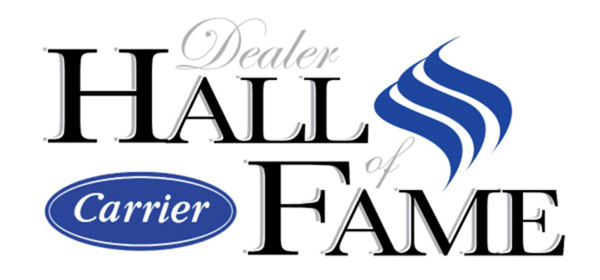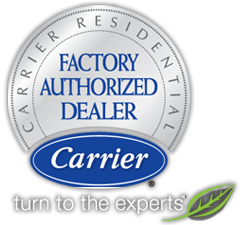 Get The Best Products and Knowledge at Provincial Heating & Cooling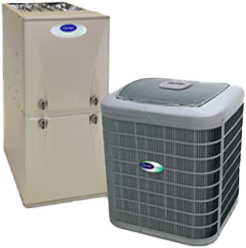 At Provincial, we're proud of our years of great service in Winnipeg and surrounding areas and look forward to helping you with your air conditioning and heating system needs. We're pleased to serve both residential and commercial customers; our team is prepared to help you with the sales,  great service, and installation of the comfort system that is ideal for your home or business. And be sure to ask our office staff here at Provincial for a free estimate. Whether it's a new installation or routine upkeep, our factory-trained technicians provide the expertise your comfort depends on.
Why Provincial?
Founded in 1996 by Robert Dill, Provincial Heating & Cooling started as a Winnipeg heating and Air Conditioning company. Over the years, Mr. Dill's reputation as a skilled Journeyman, dependable and honest technician attracted the attention of major HVAC equipment manufacturers, notably Carrier Corporation. His business quickly grew from customer and vendor referrals. Today, Provincial is a leading HVAC contractor in Winnipeg, Manitoba servicing all Residential and Commercial customers.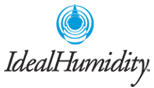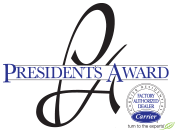 Manitoba's Carrier Factory Authorized Dealer
At Provincial in Winnipeg MB, we do repairs on all makes and models of furnaces and air conditioners. When it comes to your family you want dependable air conditioning and heating systems that provide you with value as well as comfort. Thanks to Provincial you can expect value and comfort.
Do you need a new furnace , new air conditioner, or hot water tank installed in your home or business in Winnipeg MB or surrounding areas? Is your HVAC system not running smoothly or efficiently? Whether at home or work one of the most essential aspects of your environment is that the temperature levels are conducive to pleasant living or working conditions and air quality is good. The importance of this cannot be underestimated, and if and when things do go wrong with your Winnipeg furnace it is essential that you have experts that are reliable and will deal with the problem quickly and with minimal disruption to your routine.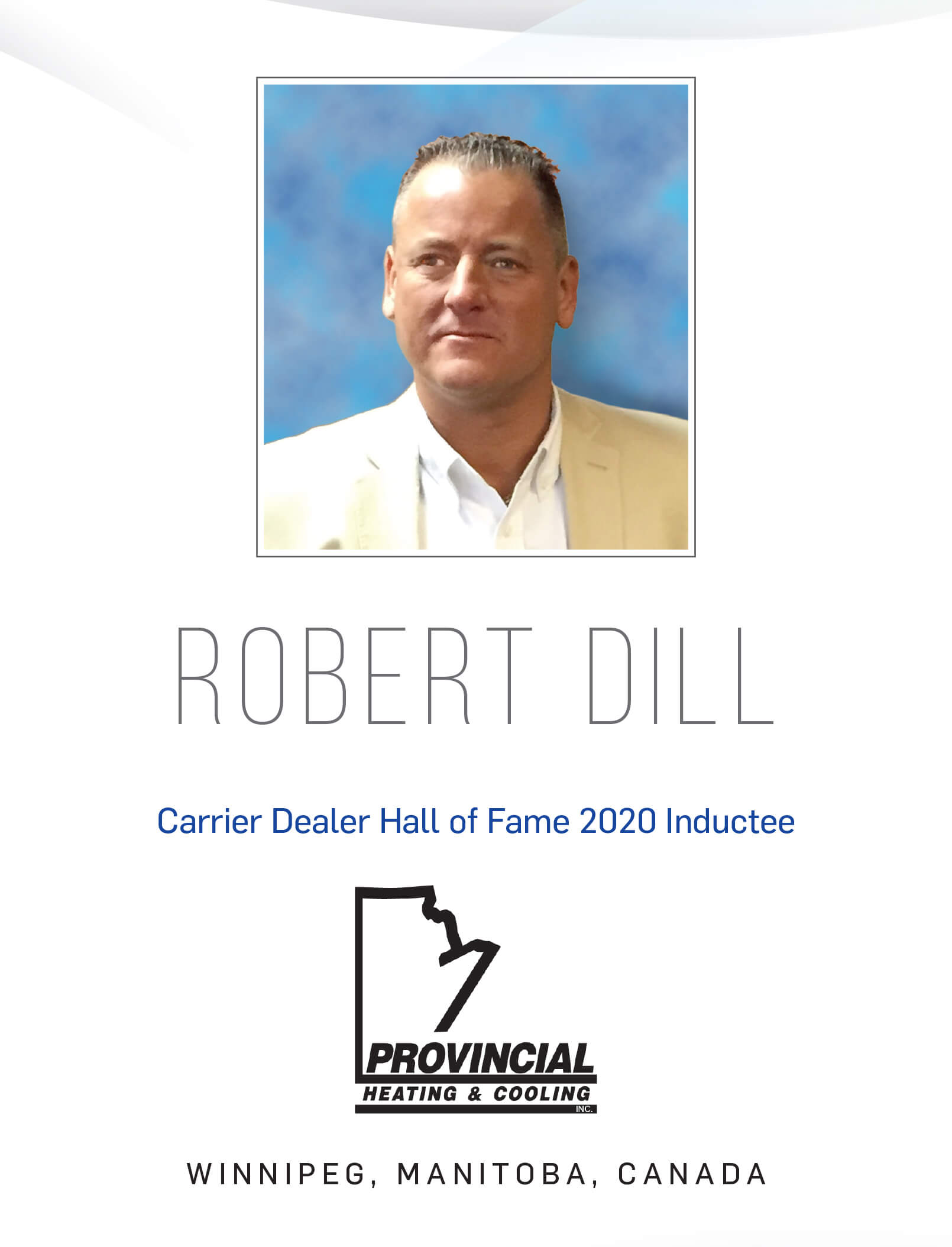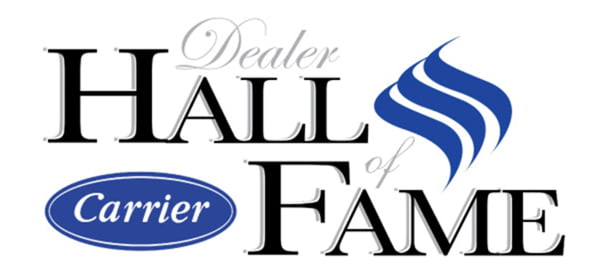 Our Company is Built on Employing The Right People 
We believe that whatever the industry, it is the employees who are critical to be successful. We place a lot of importance on recruiting the best people, people who have the right skills, but just as importantly can think and solve problems independently. When our clients call our team, they know that their heating and cooling problem will be resolved on the first visit, and that is why so many of our Winnipeg clients have retained our services for many years.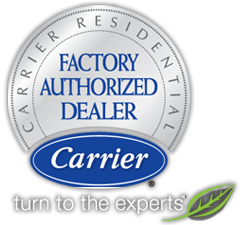 Reduce Your Costs, Improve Your Winnipeg Heating and Cooling Systems' Reliability and Gain Peace Of Mind
Our extensive heating and cooling maintenance package means we will thoroughly check your system, provide a full and detailed report and give any recommendations necessary. The more efficiently your system runs, the lower your energy costs will be, and in some cases, the savings may exceed the cost of the plan..

AC and Furnace Replacement / Installations
The average HVAC system has a lifespan of anywhere between 15 and 20 years, so when the time comes to replace your current system, the likelihood is that technological advances will mean that an identical system is likely not available. Our friendly knowledgeable and helpful staff will visit your property and discuss with you all of the various replacement options available to you. They will ensure that you have a thorough understanding of the different systems, in order to make the best decision for your new furnace or new air conditioner installation requirements. Our staff are not paid on a commission basis; their motivation is in delivering complete customer satisfaction. We can also provide services for furnace maintenance.

Quick and Efficient Air Conditioning and Furnace Repair in Winnipeg
Your search for a reliable, honest and efficient heating and Air Conditioning technician is over. Give our friendly customer service team a call today. 24 hour emergency calls available!
We believe that whatever the industry, it is the employees who are critical to being successful. We place a lot of importance on recruiting the best people, people who have the right skills, but just as importantly can think and solve problems independently. When our customers call our team, they know that the heating and cooling problem will be resolved on the first visit, and that is why so many of our Winnipeg homeowners have retained our services for many years…
Lastly, we also residents of Winnipeg whole house air purification services.
How do I book a service appointment?
What is the best indoor air quality product?
The best IAQ product on the market is the Carrier Infinity Air Purifier System. Featuring Carrier's patented Capture & Kill technology, it offers proven third-party testing effectiveness with 99% inactivation of captured viruses and germs when used as instructed. Viruses include the following: Coronavirus, Common Cold Surrogate, bacteria that cause strep throat, and Human Influenza. This product also includes a 10 Year Parts and Labour Warranty.
Why is it important to have regular maintenance on my home comfort system?
It is crucial to schedule routine upkeep for your home comfort system; it's a way of making sure the system is running safely and efficiently. Preventative care also can catch issues that are or may be beginning to happen. This can save you from the cost of major repairs. If you want to schedule a plan, consider our Pro Service Plan.
What brands do you install and repair?
At Provincial Heating and Cooling in Winnipeg, we install and service all makes and models of Carrier products.
What payment options do you offer?
What different types of furnaces do you sell?
At Provincial Heating and Cooling, we carry  gas furnaces and heat pumps that combine energy efficiency with precise temperature control.
Where can I find furnace-related promotions?
Which heating system is right for me?
Every home is different. We recommend calling us to schedule a visit with our home comfort advisor. They can sit down with you and discuss all your options.
What is a heat pump?
This system can provide your home with warm or cool air, depending on the season. A heat pump eliminates the need for a traditional air conditioner. A heat pump system is also energy efficient.
How often should I service my furnace?
You should service your furnace once a year. Our Pro Service Plan makes maintenance convenient and affordable.
What is Two-stage heating?
This furnace provides two degrees of heat production thanks to two-stage heating: high for chilly winter days and low for warmer days. A two-stage device runs longer and distributes heat more evenly because the low setting is sufficient to meet family heating needs 80% of the time.
What is a "cracked" furnace? and how serious can this be?
When the burners are lit, the metal wall or tubing that serves as the heat exchanger is heated. The heat exchanger's interior permits the hazardous flue gasses that are created by the burners to escape through the furnace flue.
The cold air goes over the outside of the heat exchanger, warms up, and is then distributed throughout the home's ducting. The sole wall separating the dangerous flue gasses from the supply air is the heat exchanger.
There is a chance that carbon monoxide gas will escape over to the supply side and be blown through your rooms if a fracture forms in the heat exchanger. If your furnace's crack is severe enough, you can even get carbon monoxide poisoning. Any cracked furnace cannot be fixed and should be replaced as soon as possible.
Can dry air affect my health?
Numerous respiratory conditions can be brought on by low humidity levels in a home. Dryness in the membranes of the nose, throat, and bronchial tubes can result from improper moisture levels. Inadequate humidity can also contribute to respiratory illnesses, recurrent colds, and airborne infections.