At Provincial Heating & Cooling Inc, we specialize in improving the quality and cost of your summer comfort in Winnipeg.  Through a selection of premier air conditioning products, sized to match your exact requirements and installed properly, we protect the long-term enjoyment, health, budget, and safety of your home air conditioner.  A system tailored to your specifications will meet your household's demands for consistent temperature control, noise level, and energy efficiency.  And when every detail is handled proficiently and conscientiously, you're going to benefit from a reliable operating air conditioner, lower monthly costs, and extended service life. For air conditioning repairs and air conditioner installation, and we'll make sure you're completely happy with the results.
Professional AC System Installations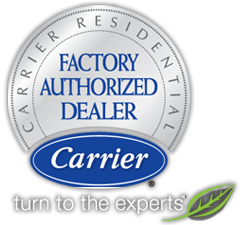 As the only Carrier Factory Authorized Dealer in Manitoba, only Provincial Heating & Cooling Inc. meets Carrier's high standards for sound business practices, outstanding customer service, and advanced technical training.  Our NATE-certified technicians receive regular industry updates, keeping on top of product developments and enabling us to recommend and implement the ideal system for your needs.  We offer free estimates and financing options and take the time to consider every important factor that impacts the cooling demands of your home.
For both new AC installation and AC replacement, the AC system needs to match your current requirements, as well as anticipate expected changes, such as remodelling projects and energy conservation steps.  By never cutting a corner, or overlooking essential details, we deliver comfort that satisfies, season after season.
Don't Wait Until It's Too Late
Keep your air conditioner operating it's best through the summer months

Get Trusted, Accurate AC Installation From Provincial Heating & Cooling Inc!
Our Factory Authorization uniquely qualifies Provincial Heating & Cooling Inc to offer our customers the most recognized and respected air conditioning systems on the market today.  Industry-leading, Carrier brand air conditioners combine functionality and luxury, giving you both greater efficiency and control.  From budget-friendly options, to intelligent, communicating systems, every model in the Comfort, Performance, and Infinity Series represents unprecedented value for your investment.  With features such as zoning, WiFi compatibility, energy tracking, maintenance alerts, and adaptable-speed technology, you can enhance every facet of your comfort, from utility bills to access.  Provincial Heating & Cooling Inc offers perfect air conditioner solutions to every type of challenge. Ask about our special deals and promotions.
AC Repair, Maintenance and Service in Winnipeg
Broken air conditioning units can quickly ruin your summer enjoyment.  Protect yourself from unnecessarily high utility bills, contaminated air quality, and the many possible consequences of faulty equipment. Contact us for seasonal inspection, and we'll make sure your air conditioner lives up to the demands of a hot and humid Manitoba summer.  Our NATE-certified technicians identify and correct minor concerns, restore peak efficiency, and ensure uninterrupted comfort.  We help you spend less on monthly energy bills, extend the life of your system, and promote superior cooling, dehumidification, and filtration.  Rather than face a hot and sticky, sleepless night, or adjust your schedule to accommodate a sudden breakdown, contact Provincial Heating & Cooling Inc for a convenient appointment time.  Our NATE-certified technicians arrive within the stated time frame, complete essential service quickly, and clean up after the job.  When Provincial Heating & Cooling Inc takes care of your comfort, the rewards continue to add up.
Expert Service For Your Aircon System!
To be recognized as a Carrier Factory Authorized Dealer, Provincial Heating & Cooling Inc lives up to exacting criteria.  Our technicians are regularly updated in evolving technology, follow proven service procedures, and rely on genuine Factory Authorized replacement parts, if applicable.  Leave the upkeep of your cooling equipment in our capable hands.  Take advantage of greater value from your investment.  We provide economical air conditioning repair services, and make it even more affordable through frequent discounts and promotions.
With an air conditioner Maintenance Agreement from Provincial Heating & Cooling Inc, we remind you when it's time for your air conditioner to service, protect warranty coverage, and complete upkeep on all makes and models.  You'll enjoy priority scheduling, and should you ever sell your home, your contract is transferable and verifies proper care of equipment.  Let Provincial Heating & Cooling in Winnipeg take good care of your comfort.
Contact Provincial Heating & Cooling Inc to sign up for regular central air conditioner service from our professional team!
Some of the rewards of Preventative Maintenance from Provincial Heating & Cooling Inc include:
Maximum Energy Efficiency
Reduced Running Costs
Consistent Operation
Avoid The Majority Of 

Air Conditioning

Repairs
Prevent Property Damage
Enhanced Comfort
Healthier Indoor Air Quality
Lower Overall Cost Of Ownership
Warranty Requirements Are Met
Priority Scheduling
24/7 Emergency A

ir Conditioner Repair Services

Peace Of Mind

AC REPAIR WINNIPEG
Any problem with the performance of your air conditioning system is an aggravation.  You certainly don't want to struggle along with inferior temperatures, excess moisture, odd sounds and smells, or elevated running costs.  With a quick phone call to Provincial Heating & Cooling Inc, you can rest assured, your comfort will be restored by our Winnipeg air conditioning repair professionals.  Founded in 1996, we've seen every type of cooling-related issue, and we know exactly what it takes to ensure your satisfaction.  We don't waste your time, inflate prices, leave you with mess, or surprise you with hidden costs.  Through prompt, affordable, and skilled service, we resolve the most complex challenges, and leave nothing behind but a refreshingly cool home for you to enjoy.
Have Your A
ir conditioner

Repaired by Our Air Conditioning Contractors in Winnipeg MB!

Contact Provincial Heating & Cooling Inc with complete confidence.  Our team of expert Winnipeg technicians are fully licensed, insured, and NATE-certified.  They draw from extensive industry resources and in-field experience, and provide a network of support you can always rely on.  Whether you are in need of flexible scheduling or Emergency Service, we are on-call 24 hours a day, 365 days a year.

Our fleet of fully-stocked service trucks are clearly identified, and provide access to a wide range of genuine Factory Authorized service parts.  We arrive prepared to handle the scope of the job, always strive to lengthen equipment life, and complete the entirety of the repair in a single visit.  By providing all necessary information, we help you make cost-effective decisions that will meet your expectations season after season.
$2023.00 CARRIER A/C PLUS INSTALL
Call for details: (204) 339-4328 or contact us via email:
sales@provincialheating.ca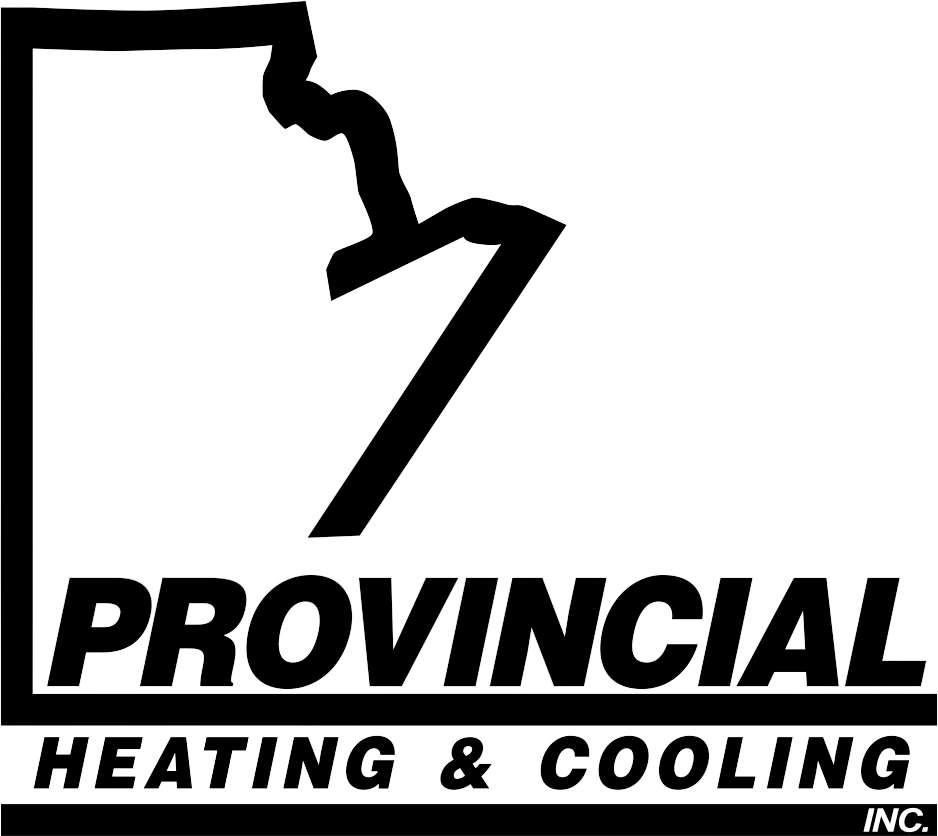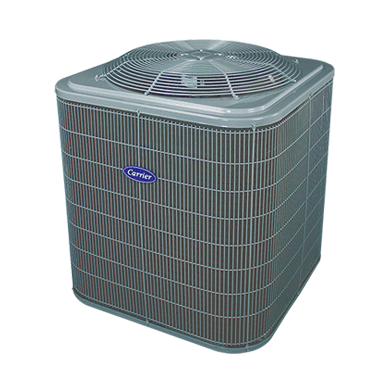 Want more deals like this one?
Central Air Winnipeg
As a Carrier Factory Authorized Dealer, the HVAC system specialists from Provincial Heating & Cooling Inc are trained at the highest level.  We work on all makes and models, including ductless air conditioners, getting to the bottom of problems quickly and accurately.  We consider each repair an opportunity to verify the safety, efficiency, and reliability of your heating or cooling system.  Through a proactive approach and careful attention to detail, our air conditioner repairs specialists protect your lasting comfort.  When home and business owners count on Provincial Heating & Cooling Inc for cooling repair, we respond with personalized attention, dedicated service, and solutions that live up to your highest expectations. We also offer new air conditioner units if a repair is not possible. 
Should I cover my AC unit in the winter?
We recommend that you cover the AC unit during the winter months in Winnipeg to protect the condenser coil.  Please remember to uncover it in the spring before you turn the AC unit on.
How long do air conditioners last?
With regular maintenance, an air conditioner should last 15-20 years. Increase the lifespan of your AC system with our Pro Service Plan.
When should I install a zoning system?
A zoning system should only be installed if the house requires it.  A service technician can confirm if one is required in the home or not.
Why is my AC system freezing up?
Central air conditioning systems can freeze up for many different reasons. Some of the most common include a lack of maintenance or dirty/plugged furnace filters, which can cause airflow restrictions.