$2023 Carrier A/C Plus Install Deal
$2023 Carrier Furnace Plus Install
Call: (204) 339-4328 or contact us via email to learn more about this promotion.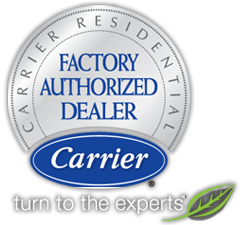 Carrier Money-Back Guarantee
Why a Money-Back Guarantee?
The manufacturer and the retailer can be confident about their money-back guarantee because they know that Carrier sells a phenomenal product. They are the world leader in high-technology and efficiency solutions for all your HVAC and refrigeration needs. You can easily find their products in more than 180 countries. Above all else, Carrier prizes innovation and efficiency when designing new products.
Carrier lobbied for the entire industry to phase out ozone-depleting refrigerants while introducing some of the most energy-efficient products on the market today. The reduced environmental impact from many of these products shows impressive dedication to their commitment. Their company was the first one to license the USGBC's Leadership in Energy and Environmental Design (LEED) curriculum to train employees and customers. Carrier's leadership has revolutionized the industry as a whole.
Because Carrier has a long reputation for leading the industry for over 115 years, they are positive that they have the best products out there. Carrier presents a high-quality solution to all of the needs your home could possibly have. They are quiet, efficient, and make your entire home feel completely comfortable.
If you want a unit that is going to help reduce your electric utility bill, run quieter, and be more reliable for the future, you really need a Carrier system. It can be the brand that will last you well into the future, especially when paired with the expert installation from a Carrier Factory Authorized Dealer.
At the end of the day, customer satisfaction is our highest priority. We want to maintain your loyalty for years to come. Provincial Heating and Cooling is proud to a Carrier Factory Authorized Dealer since 2010, and the only Factory Authorized Dealer to earn the Carrier President's Award in 2015, 2016, 2017 and 2018 respectfully. Give us a call  or visit us at www.provincialheating.ca and see what it is like to deal with an award winning company with a 100% satisfaction guarantee.