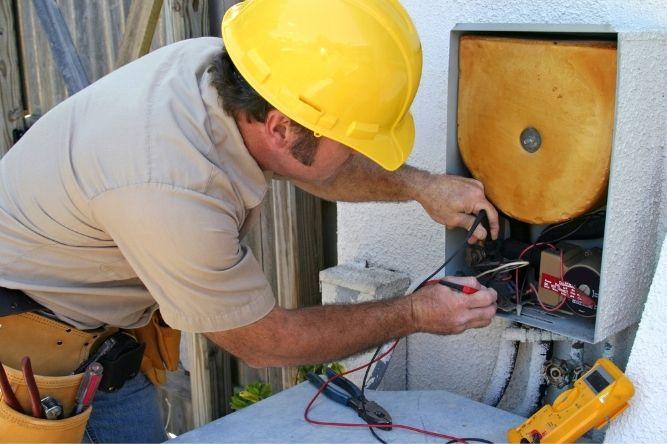 As summer comes to an end, you may notice the leaves changing colour and the days becoming shorter. Homeowners know that when fall arrives, it's time to turn off their air conditioners and brush the dust off their furnaces.
While the heat from your furnace might be comforting, it can pose dangers if the unit isn't maintained properly. With so much heat comes one risk: house fires. It might be uncomfortable to think about, but it's important to consider the safety hazards of a faulty furnace.
Heat your home without starting a fire by following these 5 safety tips:
Clear The Area Around The Heating Unit
Does your furnace room double as storage space? If so, you might want to rearrange a few things. Storing things too close to your furnace may cause a fire.
To ensure proper ventilation, make sure to give your furnace room to breathe—by that, we mean that you shouldn't place items against or near the heating unit. Check that the vents are free from any obstructions, like furniture or dust.
If you have a heat pump in your home, you should also clear the area around the outdoor unit. Make sure to trim weeds, remove fallen branches, and shovel any snow that may be built up around the heat pump.
Switch The Filters
Air quality is something we tend to forget about until we notice that something's off. If there's an increase of dust around your home or a funky smell in the air, your furnace filters could be to blame. Dirty filters do more than compromise air quality—they also let dust and dirt damage your heating unit.
We tend to spend more time indoors once the cold weather settles in, so air quality is especially important. Before it gets cold outside, give your furnace filters a change.
Check The Smoke & Carbon Monoxide Alarms
We suggest that you change the smoke alarm batteries at least twice a year. Press the button on the smoke alarm to test that the alarm sound works.
Does your furnace use gas? If so, a CO monitor is a necessity. These alarms will detect if there are high levels of carbon monoxide in the air. Just like a smoke alarm, you should test these devices regularly to ensure they're in working order.
Finally, make sure you have a functioning fire extinguisher in your home. Keep it in an easily accessible area so that if worse comes to worst, you'll have no problem finding it.
Consider Replacing Electric Baseboard Heaters
Baseboard heaters, while convenient to install, can pose a fire hazard if they aren't set up properly. If your baseboard heaters are reaching the end of their lifespan, the risk increases. 
Make sure to clear the area around the baseboard heater to prevent a fire hazard. You may want to consider upgrading your baseboard heaters to a furnace instead.
Schedule Furnace Maintenance
It's difficult, if not impossible, to detect HVAC issues with an untrained eye. For a job like this, you'll need to call on a professional.
A tune-up is just what your furnace needs to get back on track. An experienced repair person can resolve inefficiencies, identify issues, and perform any necessary fixes.
Looking for a reliable technician to perform furnace maintenance? At Provincial Heating and Cooling, our HVAC contractors in Winnipeg know how damaging the cold weather can be to a furnace. To schedule a tune-up, give us a call today.