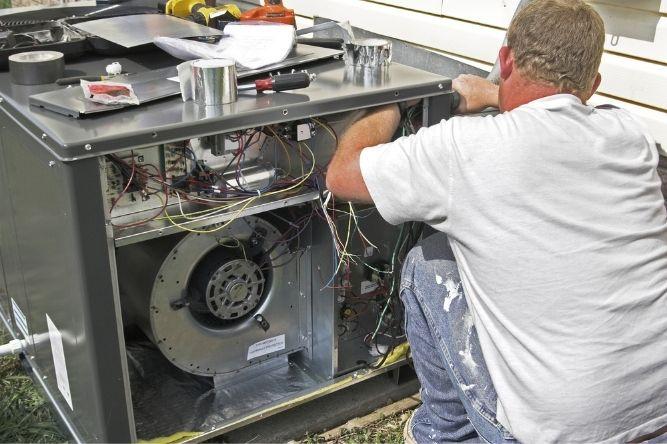 When summer gets as hot as it does in Winnipeg, it's important to make sure your air conditioner is operational before the season arrives. Otherwise, you might be stuck in a house full of hot air.
You might have heard that you should maintain your HVAC system every year, but is that really necessary? We're going to share some information about routine air conditioning services:
Why Should You Service Your AC?
AC maintenance might seem like just another bill to pay, but it's not one you should skip. Here's why you should always consider it:
Improve the performance of your air conditioner. After a long day in the sun, you want to come home to a place that's as cold as an icebox. Booking a tune-up for your unit ensures that it will perform at its best when you need it most.
Maintain your warranty. If you've recently purchased your AC system, you may think that routine maintenance isn't important—if something goes wrong, won't the warranty cover it? Your warranty could be voided by a lack of maintenance. Make your AC last longer by scheduling preventive maintenance.
Prevent minor issues from snowballing into major ones. If you've ever neglected to fix something broken in your car, it might have come back to bite you the next time you took it driving. The same thing can happen to your air conditioner. If you delay repairing one component, one day it could give out on you entirely. A costly replacement can be avoided if you have the unit maintained regularly.
Wondering how often you should schedule this service? We recommend calling the professionals at least twice a year—once before the winter and once before the summer. This ensures that your HVAC system is equipped to handle the extreme temperatures we deal with in Winnipeg.
What Does AC Service Involve?
When you schedule this service, what should you expect? Your technician will take a look at the following things:
The filter. The indoor air quality in your home is maintained by the filter in your air conditioner. But as it removes contaminants, it gets clogged by hair and dust. Part of annual maintenance involves cleaning or changing out the filter. This helps ensure higher indoor air quality.
The condenser coils. The outdoor unit is subjected to the elements year round. By the time summer arrives, it has already endured three seasons of rain, snow, wind, and sunshine. Naturally, it needs a bit of maintenance before it's ready to work hard all summer. Your technician will inspect the outdoor unit and ensure the coils are in working order.
Cleaning the ducts & vents. The air that cools your home travels through a system of ducts and vents. Even distribution of air ensures consistent temperatures in every room. Any obstructions that restrict airflow will decrease the performance of your air conditioner, put excessive strain on its components, and create differing temperatures in your home.
Schedule Maintenance Services Today!
Don't let a faulty air conditioner decrease your comfort levels this summer. Are you interested in scheduling an air conditioner inspection in Winnipeg? 
Our NATE-certified technicians offer maintenance, repair, and replacement services to ensure your AC is ready for the summer heat. Call Provincial Heating and Cooling today.