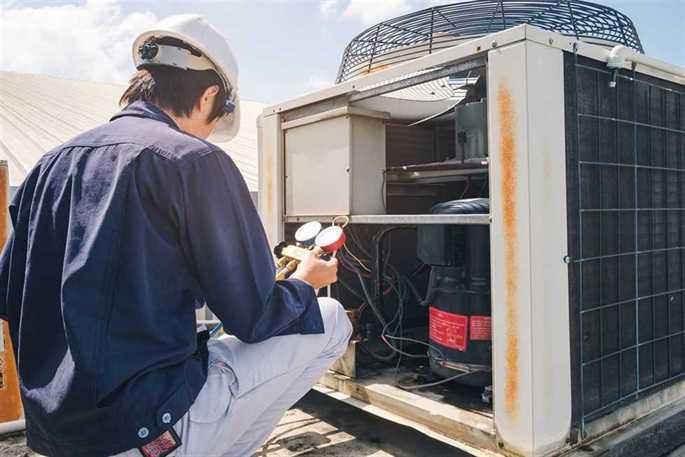 When the snow falls, it leaves a chill in the air—especially for those who haven't serviced their furnaces in over a year. These homeowners deal with the fear that their furnace will break down at any moment. This is no way to live in a city so cold. For your family to stay comfortable and warm this winter, have your furnace maintained annually; there are more benefits than you might think.
Why Does My Furnace Need Maintenance?
To answer this question, let's talk about what happens when you don't maintain your furnace. A lack of cleaning allows dust and debris to build up in the unit. As it operates, these particles damage the components, which means you'll need to call for repairs. Over time, the filters become clogged with contaminants. This prevents them from removing pollutants from the indoor air, reducing the quality of the air you breathe.
Perhaps the biggest risk is that your furnace might be leaking carbon monoxide into your home. This gas, which is incredibly hard to detect as it has no odour or taste, can cause serious health problems; symptoms of CO poisoning include confusion and vomiting. When a technician services your furnace, they will check for any cracks that can cause this issue.
The final reason why your furnace needs maintenance is that it keeps your unit functioning for longer. On average, a new furnace costs you thousands of dollars. The system will break down much sooner if you don't have it inspected every year. At the end of the day, a lack of maintenance will cause you to wind up with a freezing home in the middle of winter—in a city like Winnipeg, that's the last thing you want to happen!
How Often Should I Schedule Maintenance?
Most technicians agree that you should have your furnace serviced at least once a year. Some people delay maintenance until it's too late—if you don't visit the dentist every six months, that small cavity might develop into a bigger issue. The same applies to furnace service; it keeps your unit working efficiently, for longer. Preventative maintenance is not free, but it keeps you from suffering from greater consequences.
While the cost of maintenance might dissuade some homeowners, consider this: when you deal with fewer HVAC repairs and an extended shelf life, the cost of service pays for itself. Since the energy efficiency will be optimized, you'll see a reduction in your utility bills. Even if your HVAC unit is still under warranty, the conditions might be breached if the system isn't maintained annually.
What Is Involved In A Maintenance Plan?
At Provincial Heating & Cooling, we offer a Pro Service Plan. It's designed to keep your furnace working optimally for as long as possible. With this maintenance plan, you receive two standard filters each year and a free hot water heater inspection. When you need our services, there will be no call-out fee. We also offer a 15% discount on parts, which come with a 2-year warranty. Planning maintenance is easy with our automatic scheduling software that reminds you when your furnace is due for a check-up.Buying a furnace is a considerable investment; you must look after the appliance properly if you want it to last. If you're looking for furnace maintenance in Winnipeg, call Provincial Heating & Cooling. We're happy to offer furnace repairs, installation, and maintenance for HVAC units across the city.
As it get hotter also see our AC repair services.