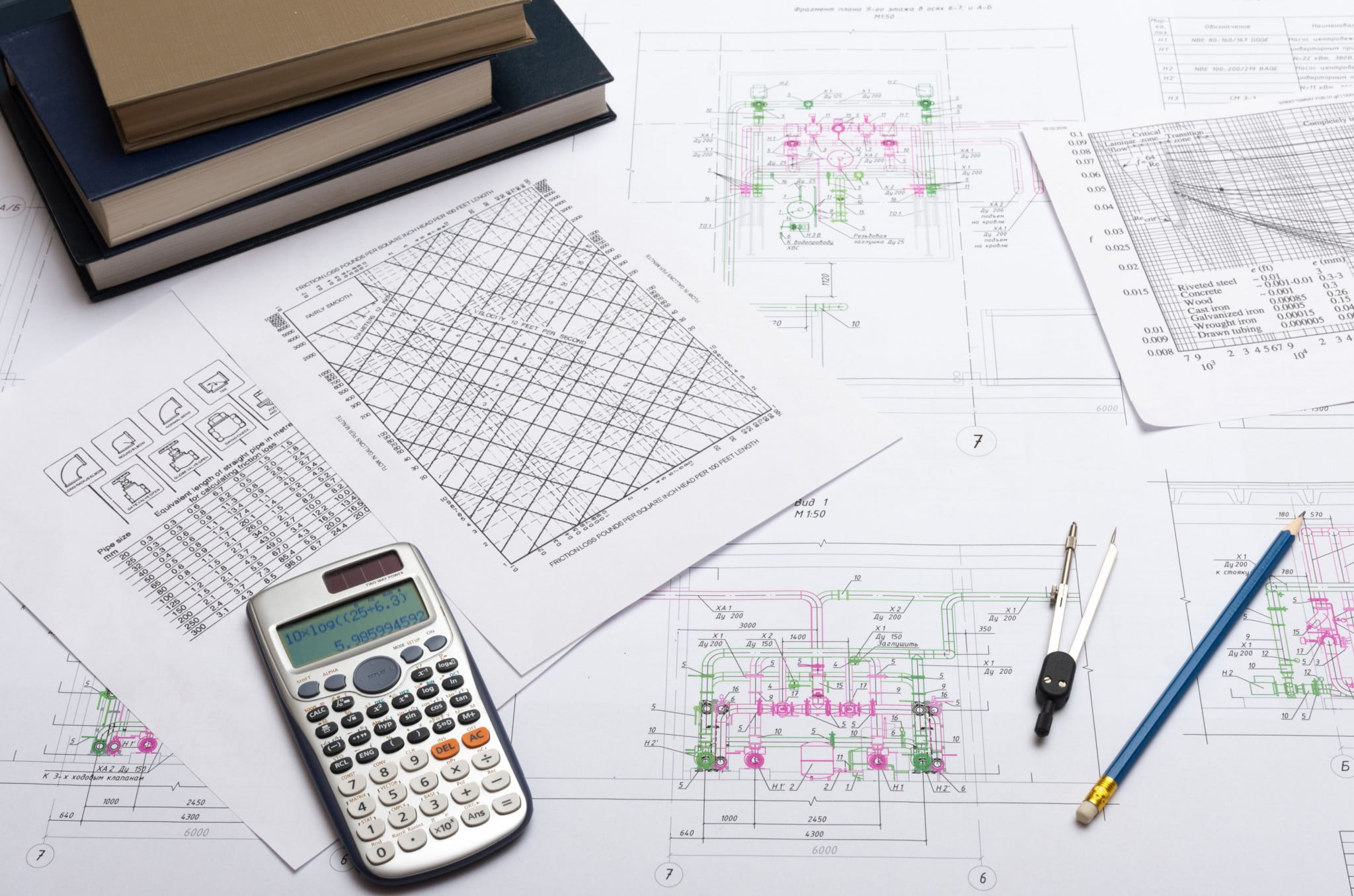 When you create a new building, the heating and air conditioning system is one of the most essential elements. It is the thing that allows your family or your customers to remain comfortable throughout temperamental seasons. Builders often like to start discussing your HVAC needs before construction is even underway. This is because there are so many different considerations that have to be made for the design of the system as a whole.
Have you ever wondered what goes into the design of a brand-new HVAC system? Experienced HVAC technicians know that there is a specific calculation used to help determine the design of the system. This is known as the Manual J load calculation for residential homes. Here are a just a few of the things that this formula may take into consideration for your home.
Square Footage and Volume
Did you know that purchasing the biggest unit isn't always the best option? An important part of designing the HVAC system is determining how many square feet you need to heat or cool. Volume is also a significant factor, particularly if you have vaulted ceilings in several rooms. The size of the building plays an important part in determining how powerful the air conditioning unit or the furnace will ultimately need to be.
Number of Occupants
Whether your HVAC system is designed for a home or a business, you should have a rough idea of how many occupants you will have. Every additional person in the building will make it more difficult to cool down the air during the summer. A business or a home with more people in it will require a much more powerful air conditioner.
Energy Efficiency of the Building
One of the major determining factors for the design of the HVAC system is how energy efficient the house is going to be. An experienced technician should consider how many windows you have, what type of windows they are, and even how well they are sealed around the edges. A more energy efficient home is less likely to force the air conditioner or furnace to work harder than it needs to. You can often manage to purchase a slightly less powerful HVAC system if you have an energy efficient home.
Budget
Last but not least, all contractors must consider the client's budget before designing an HVAC system. While this isn't in the calculation, it should still be a consideration for your contractor. The amount of money that the owners are willing to and able to pay for the system can make a big difference in what type of unit can be used. It may change how energy efficient the unit is or it could mean opting for a slightly smaller model.
If you need help designing your next HVAC system, give Provincial Heating and Cooling a call. They are the leading Heating contractors in Winnipeg who can help you get your home or business feeling more comfortable year-round with a brand-new system, perfect for your space!