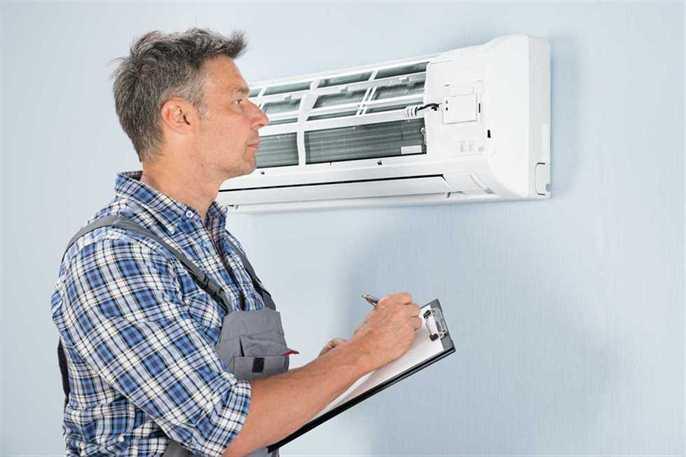 As the warmer weather comes closer, there are a lot of things to take care of around your home. You are probably tackling home projects, fixing up things that became worn down over winter, and spending more time in the yard. Before the warmer weather officially arrives, there is lots of work to be done. Don't forget to pay attention to your HVAC system this season. Here are six maintenance checklist items that you should follow this spring!
Change the Air Filter
Many homeowners lose track of the last time they changed their air filter. When an old filter becomes dirty and clogged with debris, it makes your air conditioner work twice as hard to pump fresh and cool air into your home. As spring rolls around and a new season starts, this is the ideal time to swap it out for a fresh one.
Clean Around the Condenser Unit
Over the winter, you might have had a lot of debris build up around the condenser unit outside your home. Take spring as an opportunity to put on your gloves and do some yard work. Clear out a two-foot radius around the machine so that no yard clippings, branches, and other items can interfere with its hard work.
Clear Out Finer Debris
Once you have most of the big items out of the way, it is time to clean the smaller details of the HVAC unit. Make sure to turn the power off before beginning this step. From here, you can use a vacuum to suck any finer dirt and debris from around the condenser. This should give you an excellent and clean starting point for the spring season.
Check Seals Around Windows and Doors
Does your house feel uncomfortably warm even though your air conditioner is running? You might be losing a lot of your cool air through bad seals on your windows and doors. Take a few moments to check for leaks. If you find one, apply a new layer of caulking or weatherstripping to keep that warm air outside where it belongs. If you find that you are still losing air through your windows, you may want to consider installing energy-efficient replacement windows.
Check Your Thermostat
Before the temperatures start to rise too much, it's a good idea to ensure that your thermostat still works. Set the thermostat to "cool" and then bump it down a few degrees to ensure that it signals the air conditioner to turn on. If it does not, then it may be time to replace it or upgrade it to a smart thermostat. Upgrading to a smart thermostat gives you more control over the temperature in your home and can save you money on your monthly power bill.
Schedule Your Maintenance Appointment
When springtime rolls around, it's the natural time to have a professional HVAC company come out to your home to take a look at your unit. They can clean the condenser coils, inspect the ductwork, and handle all of the technical aspects of preparing your Winnipeg air conditioner for the warm weather ahead. If you're ready to schedule your appointment, be sure to call Provincial Heating and Cooling today. We offer the top air conditioner maintenance in Winnipeg!