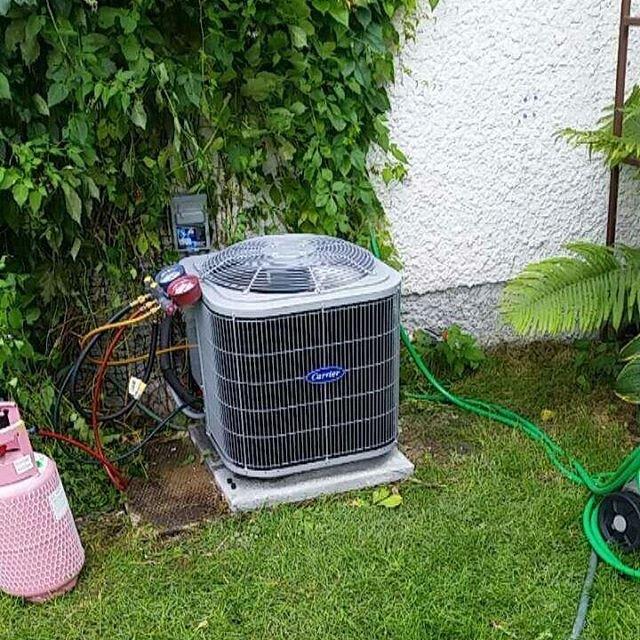 Here's a nightmare scenario: you've just had a new furnace installed, and you're looking forward to your nice and toasty home. A week later, you hear banging noises coming from the basements, and with a thud or a sputter, the heat stops coming out of the vents; your furnace has broken down. You need to call the people who installed the furnace to get it fixed, of course, but surely you won't have to pay them for their services! This is where understanding your HVAC warranty comes in handy. Warranties are, in essence, insurance contracts, so we'll break them down like one.
The Term
This describes how long the warranty will last for. The term of your warranty can vary pretty substantially depending on what type of system you're getting and who is installing it. A Carrier Factory Authorized Dealer, for example, must uninstall your Carrier furnace and refund you in full if you're dissatisfied with your unit within the first year. There are often Extended Warranties available, which will extend coverage for certain things past the term date; be wary if these are being pushed too hard, as it might say something about the expected quality of the furnace.
What's Covered
Warranties can involve a wide variety of different coverages, including maintenance, repairs and replacement. Oftentimes, warranties will cover different elements of your HVAC unit in different ways; heat exchangers might be covered for longer than blower motors, for example. There may also be different stipulations on what parts can be repaired and what parts can be replaced within your warranty; it's important to read over the entire document to understand how much is being covered and how long it's covered for.
Breach of Contract
Warranties can easily be voided depending on what activities you undertake. The most egregious contracts don't just void your warranty, they make it almost impossible to repair problems yourself. This is often found outside of the realm of HVAC – smartphone manufacturers are under fire for what many consider to be unfair business practices, and right-to-repair legislation is being strongly considered in Canada.  That all said, you should make sure your warranty isn't void if you try certain simple repairs on your own. Complex repairs, however, should be left to the professionals, and most warranties will be voided if you try those repairs on your own. There's too great a risk something will go wrong, which can damage the system and act as a safety hazard.
Manufacturer and Installation
There's two types of warranty; manufacturer and installation. Manufacturer's warranties will protect you against defective parts; installation warranties protect you against faulty installation. You'll want to understand both warranties, and you should have both warranties; an installer unwilling to ensure their own work is sure to be a bad bet. Review both warranties in full to understand the difference; if you don't understand something, speak with your HVAC repair professional. They'll clear things up.