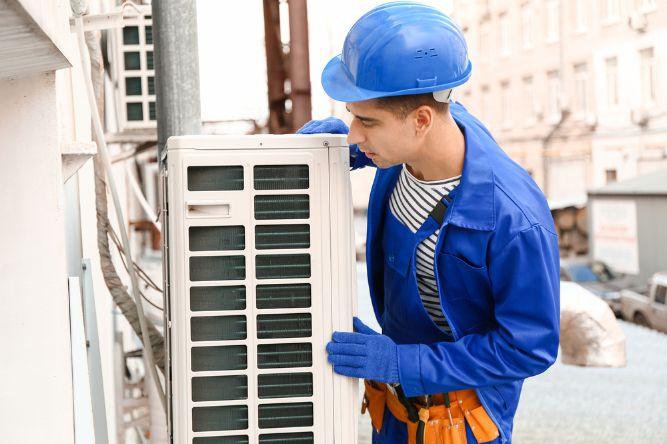 Do you dream of cool air in the height of summer without delay? Replacing your air conditioning unit is a great way to save money in the summer months, but you might not want to wait too long to get a new air conditioner. In fact, spring is the best time to have an HVAC technician assess whether you need a new AC system. 
If you're on the fence about how you'll keep your home cool in the summer to come, read below why spring is the best time to prepare your AC:
Get Prompter Service in the Off-Season
Take a moment to imagine the busiest seasons for HVAC companies. You might picture technicians frantically running from house to house, trying to keep customers cool in the summer and warm in the winter.
All of that energy means that you might not have the schedule flexibility to get an air conditioner on your own timetable. You might not have a need to run your air conditioner in the cool weather of spring in Winnipeg, but you'll be glad you have the option when that first hot day of summer arrives.
Get Better Deals
You'll have prompt service during the off-season. Plus, you might even see some better deals on HVAC units outside of peak seasons when everything is in high demand. Most of the time, this means both spring and fall can save you some money on your AC unit.
But autumn installations mean that you'll wait almost a full calendar year before you get to benefit from your new system. This is why it's often best to install in the spring so that you can be sure that your new HVAC system is sure to work properly and keep you comfortable.
Get Ready for Summer
There's no doubt about it: Summer is the time when your air conditioner works overtime to keep your home cool and comfortable. You want your HVAC system to be energy-efficient so that you pay less on your power bills. Regular maintenance of air conditioners can go a long way toward this end, but it isn't the only thing you can do.
By getting your air conditioner installed prior to the hottest months, you'll know that your home's in great standing with your air conditioning. You won't have to rely on ceiling fans alone to circulate the air in your home.
Rest easy knowing that you have a brand-new unit that can keep you and your family cool without having to modify any aspect of your life.
Get Your Air Conditioner During Winnipeg's Spring
Are you ready to start prepping for those coming months that promise hot and sticky weather? It's time to get your AC unit ready for action with top-tier HVAC repair in Winnipeg. Provincial Heating and Cooling offers expert guidance and tips on how you can make the most of your repair work, installation, and more.