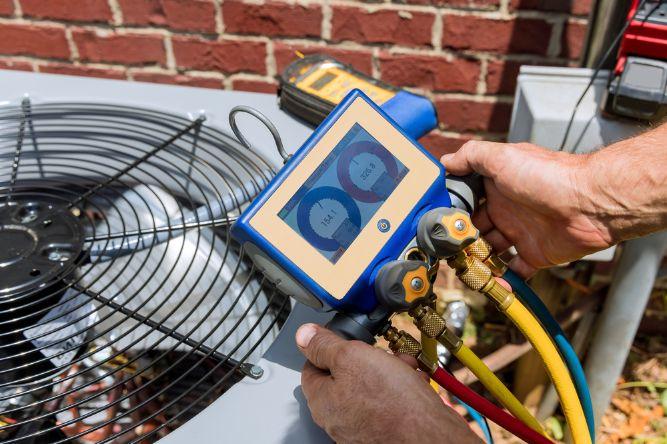 It's the middle of those freezing winter months when you just can't seem to get warm enough. All of a sudden, you realize that the vents aren't producing any warm air. You need emergency furnace repair ASAP. Furnace maintenance is great, but sometimes you just can't avoid an unforeseen problem with this all-important home appliance.
What should you do when the heat goes out? Here are a few steps to help keep you safe while you wait for a furnace repair:
Check for a Gas Leak
The first thing you need to do while waiting on emergency heating repair is to ensure you don't have a gas leak in the system. The smell of sulphur is a dead giveaway that you have gas leaks somewhere in your system. If this is the case, you need to get out of the house as soon as possible.
Always contact your local gas company as well as the emergency furnace repair service when you think there might be a gas leak. Combustion gases are super dangerous!
Check the Pilot Light
Sometimes, your heating system malfunctions for some very small reason. It might not be the heat exchanger at all, but rather, your pilot light might have gone out. You may be able to reset it without the assistance of a technician. This could get you back up and running quickly.
Check the Circuit Breaker
Sometimes, it might be as simple as your circuit breaker having tripped. All you have to do is flip it back to the on position, and your furnace may come roaring back to life. If you find that the circuit breaker is constantly tripping, you should contact someone to look at making some repairs to your heating/electrical systems.
Check the Thermostat Settings
Maybe your thermostat settings got bumped accidentally (or changed by a child playing with the buttons). Before you call furnace repair services, you should check the thermostat to ensure the temperature isn't too low for your heating system to kick on.
Check Your Air Filter
Last but not least, you'll also want to check how clear your air filter is. A clogged air filter can make it impossible for the furnace to push hot air into the house, even if the blower motor is working. To prevent your air filter from causing a malfunctioning furnace, you should replace it every 90 days or more frequently if you have pets.
Get Quality Furnace Installation and Repair
When it comes to furnace repair, you should trust your system to the experts at Provincial Heating & Cooling. We offer furnace repair in Winnipeg so that cold air doesn't stand a chance in your home. Our heating repairs will help you stay comfortable throughout the winter season.
Don't let a broken furnace make you freeze. Call us today to learn more about our furnace repair service or brand-new furnace installation!