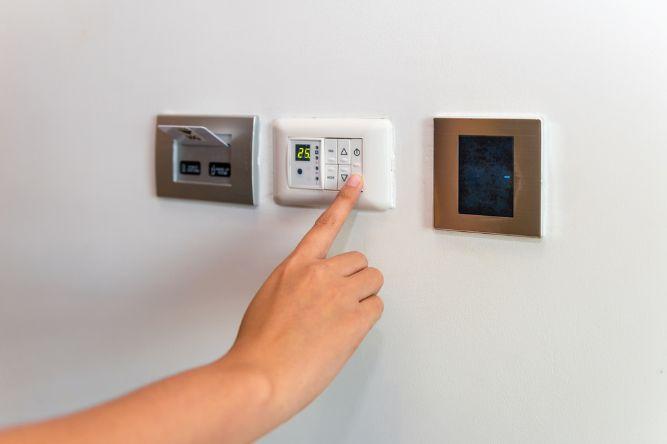 A zoned HVAC system is an investment in the overall comfort and energy efficiency of your home. It allows you to accommodate various temperature preferences based on the location of rooms in your home. For example, many homeowners prefer to have their bedrooms slightly cooler than the rest of the home. 
A zoned system makes this all possible, but that isn't all it offers.
What are the benefits of zoned HVAC systems, and how can you implement them today?
Save More Money
If you want to save money on your utility bills, then you need to implement heating and cooling that is uniquely tailored to your living arrangements. Many people have areas of the home where they rarely spend any time. Does it pay to have the air conditioning pumped to these areas if you won't be around to really enjoy it?
Keep those areas (or an entire floor) in different temperature zones so that you can start to see the energy savings rack up.
As a bonus, you are also going to be more eco-friendly and have a lesser impact on the environment. This is a win-win situation that should be taken into consideration.
Improve Indoor Air Quality
You know that your indoor air quality plays a huge role in your overall health. An HVAC zoning system can help you boost air quality in one simple mechanism: It doesn't circulate air from all over the house.
When your cooling system services the whole house, you cycle more debris and allergens from one room to the next.
A zoned HVAC system separates the various parts of your home. Consider what happens if you have pets: If you have allergens in one area where your pets stay, then you can keep those allergens relegated to that part of the home. Breathe easier with zoned heating and cooling!
Improve Comfort
Of course, most family members prefer different temperatures to be the most comfortable. This can lead to some seriously high energy bills as people adjust the temperature up or down to their liking. It also means that your home is never a consistent temperature.
Zoned systems can help you to save energy while improving overall comfort.
You can keep certain rooms cooler in the summer and warmer in the winter, such as the bedrooms or the kitchen. Rooms that are used less frequently can be slightly warmer in the summer months. No matter what, you can increase your comfort levels quickly and easily with a zoning system.
Implement a Zoning System Today
Can your HVAC system benefit from a tune-up, or do you need air purification in Winnipeg? Provincial Heating & Cooling can help you stay at a comfortable temperature in any and every season. If you think a zoned HVAC system might be the right fit for you (and your wallet), give us a call today to see how we can help you get more comfortable!